« Fat headed girl you make the rockin' world go round | Main | 3-D Man »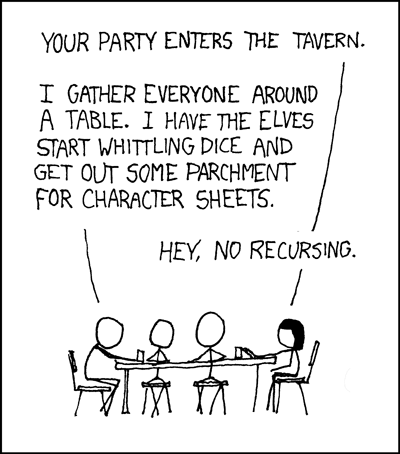 Go read 'em all. Especially if you're one of them math nerds.
By fnord12 | June 26, 2007, 4:50 PM | Comics & D&D
---
Comments
Took you damn long enough.
Once I'm settled in the new house I'm going to order a few of their t-shirts.
seriously. xkcd is awesome.
actually, don't read them all. the first 159 or so aren't funny. i hear they get better, though.